Beginning in 1929, the Wardway Homes catalog was filled with Tudor Revival houses. One of those models was the Piermont.
The Piermont from the 1929 Wardway Homes catalog. Scan courtesy of Daily Bungalow.
According to Montgomery Ward: "A delightful balanced effect is given by the sweeping lines of the roof which extends down past the chimney on one side and over a trellised archway on the other side."
Wait... what trellised archway? There is none to be found in the illustration. However, some of the Piermonts had one.
3110 Broadway,
Rockford. Obviously you needed a wider lot to accommodate the archway and I think that's why most buyers did not purchase that variant. I love the little wooden gate. Capture from Google Streetview.
An archless Piermont at 418 S Elida,

Winnebago. The house has a lot of charm with its diamond muntin window and original shutters.

Capture from Google Streetview.
The Piermont was sold from 1929-1932. There are only two to be found in the immediate Chicago area. One is in Libertyville.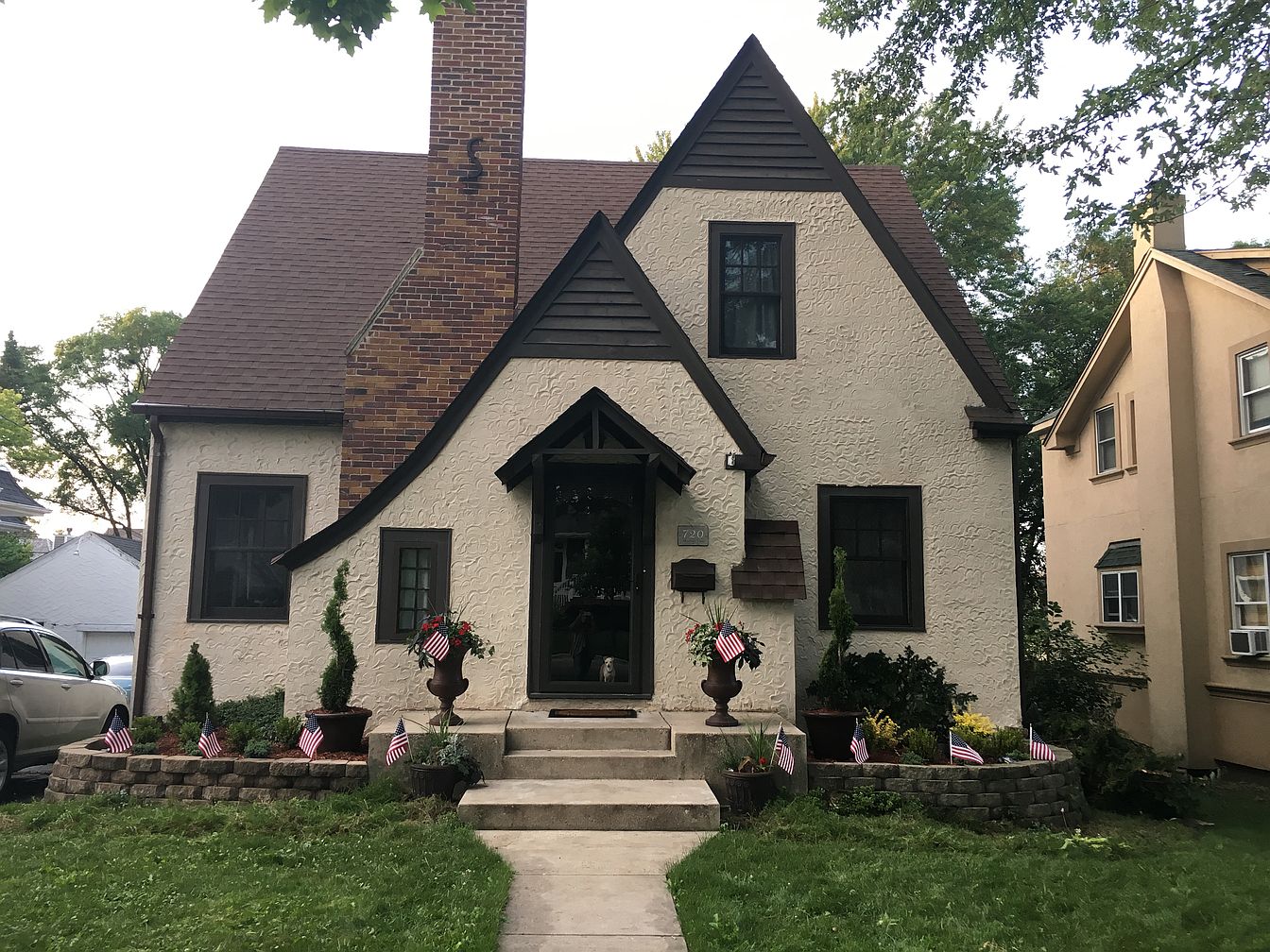 720 Meadow Lane, Libertyville. Photo from Realtor site.
The Piermont was a 1.5-story house that had an efficient floor plan.
In its catalog text, Wards said that you enter the "friendly" vestibule. "The fireplace--symbol of cheeriness--is truly impressive. Three windows afford excellent ventilation and a pleasing view." Photo from Realtor site.
There are almost certainly more Piermonts hiding in the Chicago area. Is there one in your neighborhood?